About Us
Meet The Hilltop Glove
Creatives by day, hip-hop aficionados by night, Skip, DJ And?, Mic, and Tamiya interview urban creative entrepreneurs about their lives and related topics from a millennial point of view. If you're a creative and enjoy motivational talk, this is the podcast for you.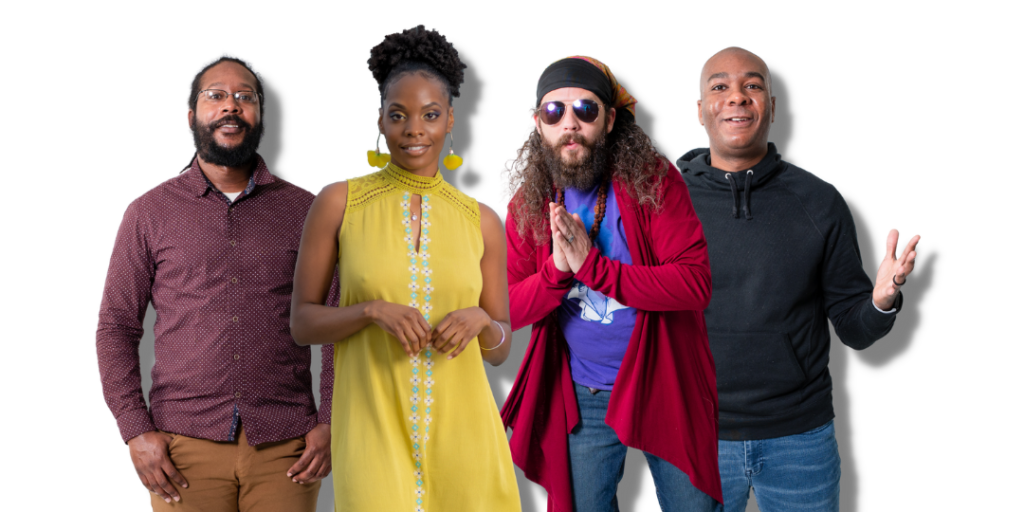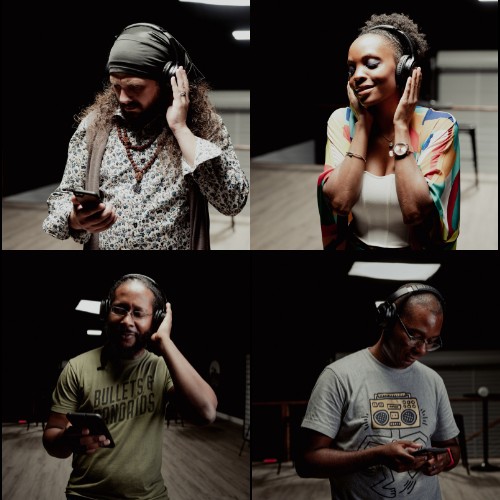 EPISODE Player
Listen to the Podcast
All episodes of our podcast are available on all major platforms. Please check out the links below.
PLAYLIST Player
Listen to our Playlist
The Hilltop Glove likes to share music that inspired us during the production of each episode. At the end of the day, our original love is music and the artists that create it. Please take some time to listen to these amazing songs via our Spotify episode playlist. If interested in submitting your music, please send a Spotify link by clicking Submit Song link below.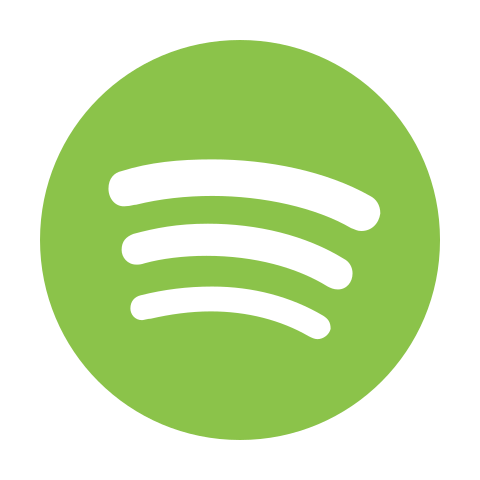 Covering the Lives of Urban Creatives and Entrepreneurs in Carolins
Featured Content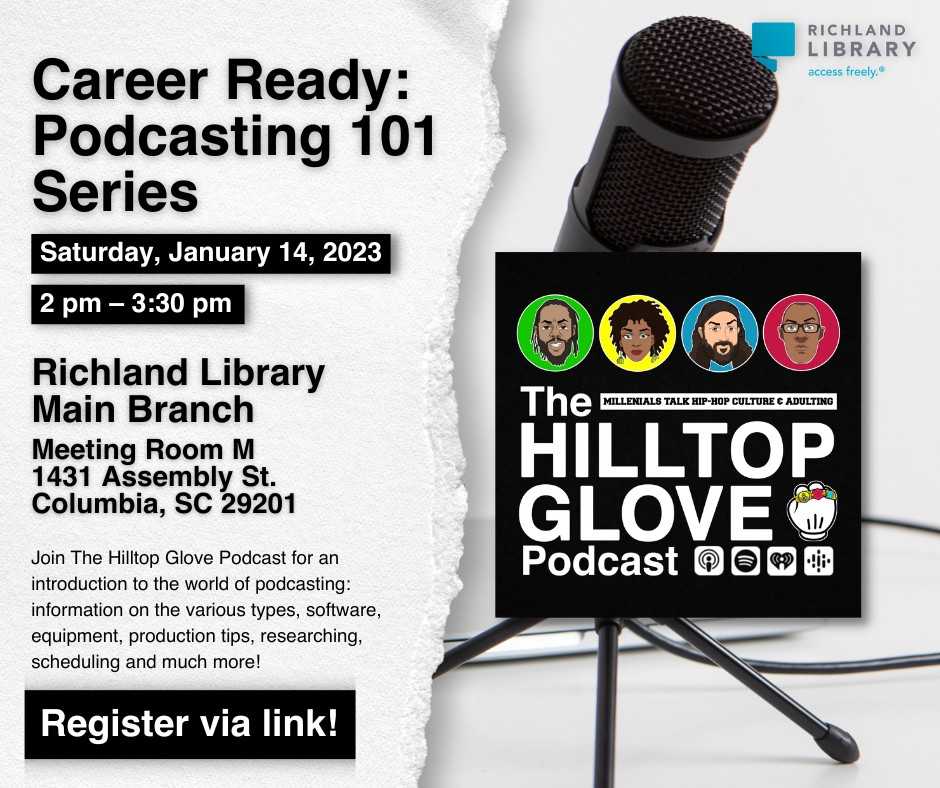 Podcasting 101 Series
The Hilltop Glove will be teaching a series of podcasting classes in partnership with Richland Library from January to March. We will introduce attendant to the world of podcasting and its branding and networking benefits. All classes are free to attend. For more information visit richlandlibrary.com/events.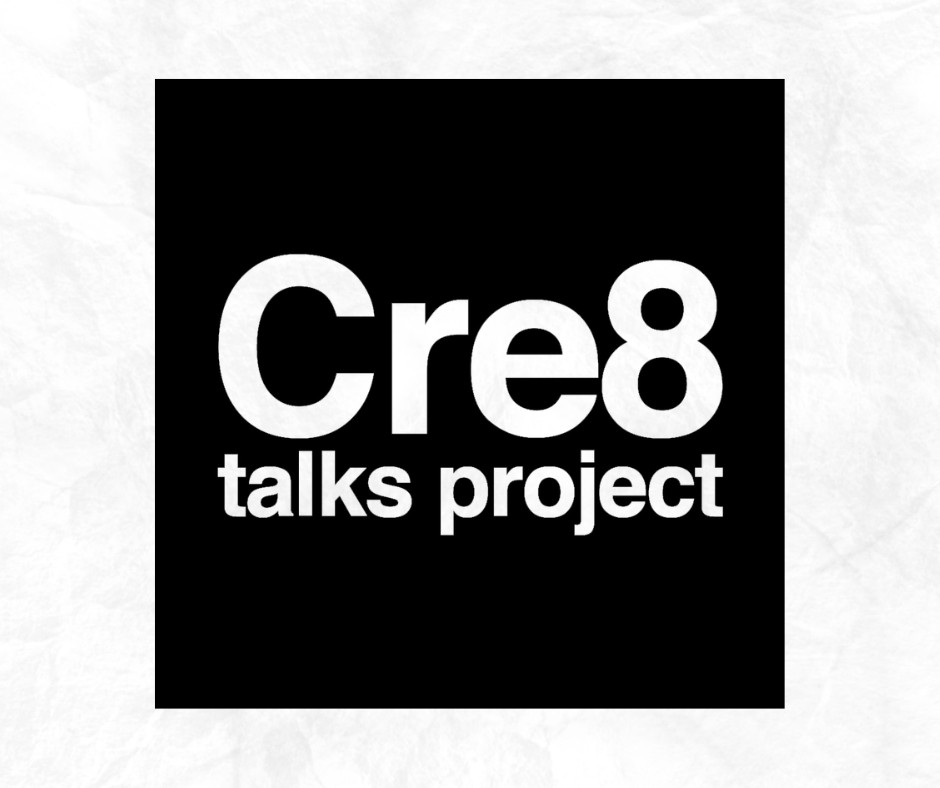 Cre8 Talks Project
Cre8 Talks is a collaborative oral history project with fellow local creatives in which we will be interviewing several notable pioneers within SC Hip-Hop about their lives and contributions to the culture. We feel their story needs to be heard by those who consider themselves part of the SC Hip-Hop community now and in the years to come. A community's character is influenced by its past and historic preservation creates a connection to the past and the present.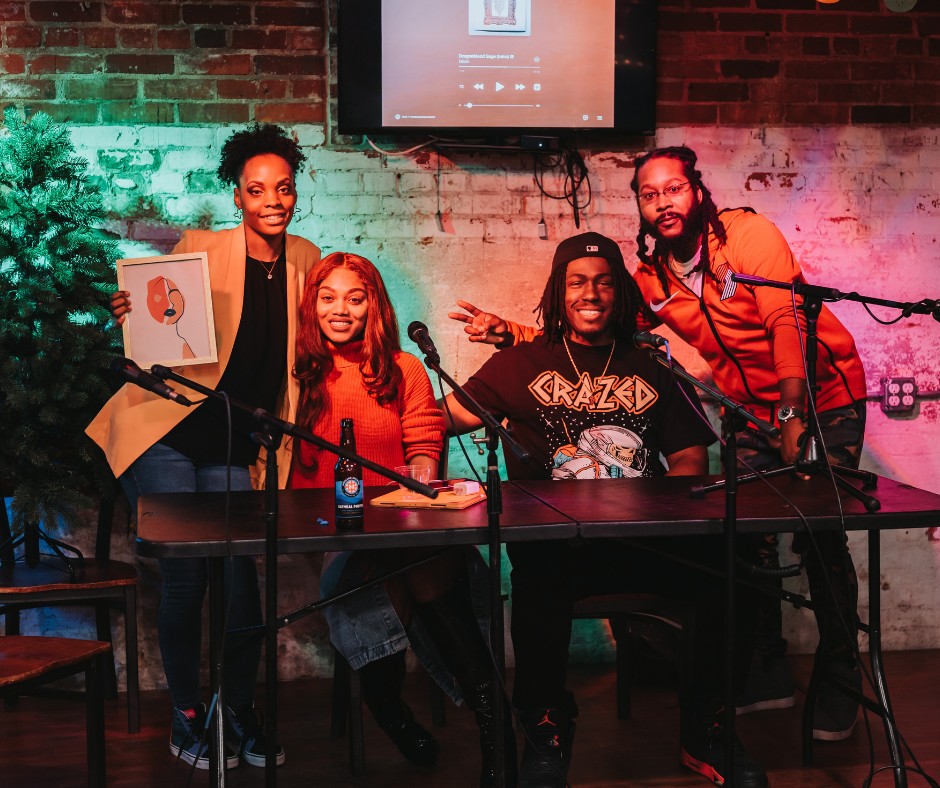 Live Podcast @ Curiosity Coffee
The Hilltop Glove hosted its first live podcast 12/16/22 at Curiosity Coffee in collaboration with Black Nerd Mafia, and The Blocklist Podcast. Our guests were R Dotta and Morowa Mosai, a Charleston-based couple. R Dotta is a local emcee his partner, Morowa is a visual artist and content creator.

Want to Start Your Own Podcast?
We Create, We Develop, We Inspire.